There were so many great ideas online for the Olympics. We invited a few friends over this morning to kick off the games for the opening ceremony tonight :-) Most of the printables came from 3 Dinosaurs, What's in the Bible and 1+1+1=1
Olympic Packs. I've pinned all the actual links on my Olympic Pinterest Board here.
Coloring pages from What's in the Bible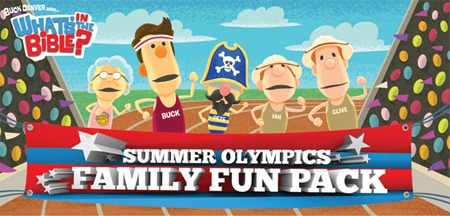 Medal puzzles from 3 Dinosaurs
O is for Olympics, puzzle and do a dot pages from 3 Dinosaurs
Large paper flags from Activity Village, Flag card game from Tiny Me
Great podium idea from Pinterest.
12 sheets of Printables
Munchkin with a puzzle
Munchkin and daddy talking about the Olympics this morning
Watching a bit of the coverage on the morning news
Olympic calendar cards with great info from 1+1+1=1
Game idea from I Can Teach My Child
Entry table
Sidewalk Greeting
Ready, Set, Go!
Table set up
Relay torch races
Big Brother's turn
My gold child ;-)
Some friends came over to help us celebrate!
Go boys!
Activity time