I really enjoy seeing other homeschoolers curriculum choices, so I thought I'd share ours. Last year was our first year and we spent piecing together Montessori materials and activities through various sources. Our main goal was to build a faith based children's library while introducing Munchkin to basic letters, numbers, colors and shapes introducing the Bible through stories, songs, memory verses and character training. With God's help and direction, we were able to do those things. We are now ready to move forward with a new year :-D
2012-2013 Curriculum
This year, I went with a curriculum called
ABC Jesus Loves Me
for Munchkin's 3 year old preschool year. I ordered the spiral bound curriculum book. They also offer a corresponding workbook and coloring pages that we haven't decided if we'll purchase or just download from the site offered for free as we go. The curriculum is free for individual homeschoolers and all downloadable from their main site. Christian preschools can use when they buy a license. ABCJLM also has a
facebook page
,
discussion forum
and blog called
"Our Out-of-Sync Life"
as support, inspiration, sharing, questions and collaboration.
I also purchased a 544 page Comprehensive Curriculum of Basic Skills workbook as well.
Some very generous preschool teachers shared their books with me for planning:
Homeschooling resources to refer to through out the year:
Our main bible resources for the year:
The goals from the ABCJLM website are:
• know several Bible stories, Memory Verses, Nursery Rhymes, Finger plays, and Songs which they can recall when prompted
• know the names of all of the uppercase and lowercase letters
• know the phonetic sound of all of the letters
• be able to correctly trace all uppercase and lowercase letters with their finger
• know by name and be able to correctly trace the numbers 1-15 with their finger
• be able to identify various colors and shapes
• be able to demonstrate spatial concepts, sorting, and AB and ABA patterns
• be able to say the letters of their first name as well as write them
• be introduced to many books
• increase in fine and gross motor skills
How we'll apply those to our little guy:
We are using a combination of The Beginner's Bible, The Jesus Storybook Bible and Hands On Bible activities this year going through the bible.
Character training will come from this book:
Munchkin knows all the upper case letters, we'll do some special emphasis on
the few confusing lower case letters for him such as b and d, p and q, etc.
He knows all of his phonic sounds but writing is new for him. We did some pre-writing tracing last year. We will start with this dry erase board, continuing with the salt box, sandpaper letters as well as worksheets reinforced with phone aps and websites.
Dry erase tracing
We introduced concepts, sorting and patterns this last year, but we'll work on taking that to the next level.
Pre primer sight words and teaching basic CVC words will begin. Watching him learn to write his name will be very exciting. We also bought "Teach Your Child to Read in 100 Easy Lessons" which has been recommended by many preschool mommies.
We are going to focus as well on one-to-one correspondence. Munchkin recognizes 0 to 10 and knows how to count from 1 to 15, so we are ready to take that to the next level.
Along the year, we'll add a chore chart and some introduction to money.
For a chore chart, we are looking at Accountable Kids
For finances, I'm still trying to decide between Dave Ramsey's program for kids and Crown Financial Peace ministries children's program.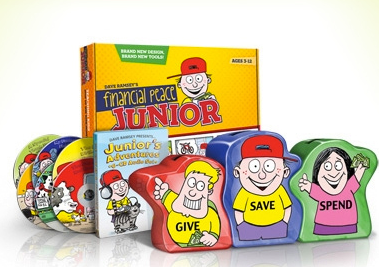 Also, I have seen some wonderful preschool science experiments that I can't wait to do with Munchkin :-)
First day of school for us is Monday!