I have to admit a fascination with Advent activities, numbers, organization etc. With my picture uploading issue still going on, all of these photographs are from the corresponding websites. This site
HERE
has lots of free ideas linked up on their post.
I'll fully blame Pinterest. I was brand new to the whole site last fall and there were so many stinkin cute ideas, I started 4 this year :-) My name is Lori and someone should change my pinterest password and not tell me what it is. So, I thought I'd share my finds here so I can pace myself and not feel like I have to do every one of them this year. Here is the link to the
Advent
board where I've pinned resources.
Last year, we did the
Names of Jesus
ornaments and coloring pages from Bible Story Printables. It was a little stressful sewing 25 ornaments in a week but worth it knowing we'll have these ornaments with the scriptures for years to come!
In the last year we've acquired:
Truth in the Tinsel
does a daily scripture reading with a ornament craft.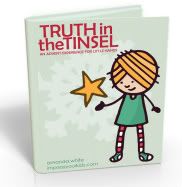 What does God want for Christmas from Family Life
. We got it half off on Cyber Monday :-) It highlights the 7 parts of the Nativity.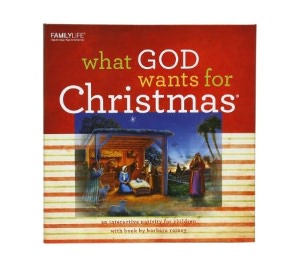 The day after Thanksgiving we started our daily new Christmas book reading. Munchkin is super excited now that he understands there is a new book in the Christmas box every morning :-) I've pinned all the books we bought
here.
Also on that board are several other lists for older kids as our books are all toddler/ preschool focused. Our favorite from this week is:
All of our Christmas books this year:
We'll start
The Jesse Tree
Advent Saturday that I blogged about the other day. I was very glad to have started the ornament making process in May and also to share the process with dear friends.
Another great one on my radar is:
Everyday Emmanuel
from What's in the Bible
I've seen Advent activities ranging from acts of service to daily crafts and activities.
There are ideas on the Promises of God, Christmas Around the World, Symbols of Christmas and the 12 days of Christmas.
There are TONS of free preschool Nativity theme packs online that I pinned on my
Happy Birthday Jesus
board.
I was very excited to see so many options to have fun and learn while keeping our focus on the birth of Christ.