I usually start planning specific crafts for the following week's themes as the prior one is winding down. I have a master yearly overview I've shared previously. It's changed a couple times, but that guideline is by and large what we go by. Munchkin turns 2 this coming week. His birthday is so close to Halloween, it's got me thinking how he may want to celebrate it in the years to come. That line of thinking had me really analyzing Halloween. Many of the blogs I follow and pages I like on Facebook have ideas, articles, downloadable worksheets, book suggestions for Fall, Pumpkins and Halloween. The inevitable debate among Christians begins with if you even acknowledge it. Second if you do, where on the spectrum you do so. As with many ideas I've grown up with, the more I know and love Jesus, the more the traditions I grew up with are filtered through the love of Jesus.
For this year, I've chosen to do a pumpkin unit. We did buy Star Wars costumes for the boys. We have plans in the future to guide and encourage the choosing of positive role models, historical figures and Biblical heroes. I took the boys up to my husband's new job in costume to say hello to their uncle as well as meet his boss and coworkers. I encouraged Munckin to say hello, meet their eyes and say thank you. It was a wonderful opportunity to reinforce social skills and manners. I talked about how Yoda and Anakin both used their gifts to protect others and keep them safe. We also plan on participating in our church's trunk or treat. I know about the pagan history of the holiday. I am not comfortable with celebrating fear or focusing on darkness. God is bigger than any fear and His perfect love casts out all fear. Christ is salt and light, He is the light of the world. My husband and I have committed to keeping Christ, our family, community and sharing Jesus in any celebrations we choose for our family. We aren't going to throw the baby out with the bath water. Any given day, act or event can be used for evil. We chose to glorify Christ's love and sacrifice in His leading for our family in all circumstances. The heart is Christ's highest concern. God will honor our intentions and have grace for each of His children where we are in our understanding and obedience of His will in our lives.
I was given this book about teamwork and sharing:
I bought these two: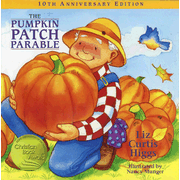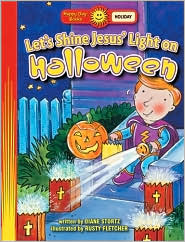 I would like to add these for next year. It may not be obvious from the cover, but the Gail Gibbons, "Halloween is...." a non fiction children's book regarding the historical background of the Holiday.
God is still working on my heart.....